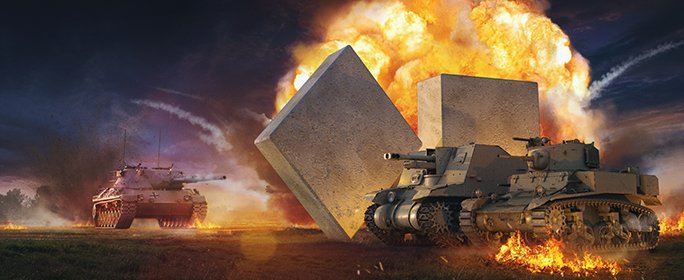 Light tanks and artillery (sometimes called "SPG") are two vehicle classes that rely heavily on one another. Light tanks zoom out and spot enemy vehicles, while artillery hangs back to take those targets out. Check out our comic guides to learn more about these classes, plus earn great rewards when you drive (or destroy) them!
Comic Guides to Light Tanks and Artillery
Light & SPG Daily Missions
June 3-10
04:20 PT / 07:20 ET
Here are the missions for this week!
"Light or SPG Solo Daily"

"Light or SPG Platoon Daily"

"Full Daily"

"Get Full Daily 4 Times"

"Destroy 2 Lights or SPGs"
Q:

How do I find the mission requirements?
A: Go into your Garage and click on the "Missions" tab just above your Crew:

If you're still curious, check out our handy guide!