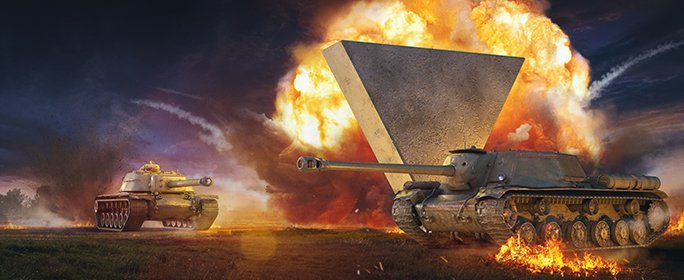 The purpose of

tank destroyers (TDs) ought to be pretty clear -- destroy tanks! Their (mostly) exceptional firepower is what really makes them stand out. Some TDs have good mobility but paper-thin armor; others have good armor but aren't great at moving. Basically, if you have thin armor, stay hidden, and if you have limited mobility, don't let the enemy corner you! Always coordinate with your team for the best results.
Tank Destroyer Daily Missions
Here are the missions for this week!
"Tank Destroyer Solo Daily"

"Tank Destroyer Platoon Daily"

"Full Daily"

"Get Full Daily 4 Times"

"Destroy 2 Tank Destroyers"
Q:

How do I find the mission requirements?
A: Go into your Garage and click on the "Missions" tab just above your Crew:

If you're still curious, check out our handy guide!
---
Premium Shop Bundles

(Must be logged in to view)

BUY NOW

T-127


50% Tank Discount

600,000

+FREE




500

3 DaysPremium
1x Garage Slot


BUY NOW

Dicker Max

1x Garage Slot

+FREE




Dicker Max


30% Tank Discount

1xEnh. Gun Laying Drive
1xBinocular Telescope
1xMed.-Cal. Gun Rammer

+FREE




1x Garage Slot