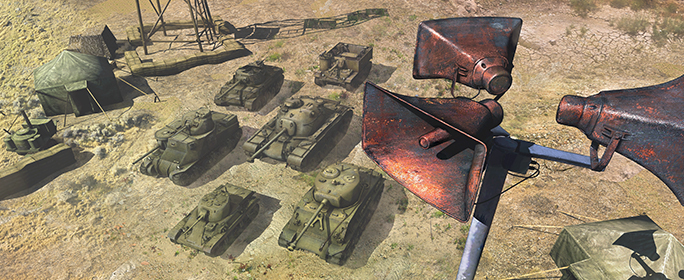 Chaos strikes once again, this time with swarms of SU-100Y and Rheinmetall Skorpion rentals! For one day only, unlock these tank destroyers in simple missions.
Just keep in mind that on August 18, your mid-tier and high-tier battles will most certainly be filled with these two vehicles, so if you're not interested in them, you might want to choose a tank that can exterminate the infestation.
---
Tank Rental Missions
August 18-19
04:20 PT / 07:20 ET
Win a battle and place in the top 10 XP earners (on your team)

in a vehicle that's…
Tier IV-VI:

Unlock the

SU-100Y

rental for 24 hours!

Tier VII+:

Unlock the

Rheinmetall Skorpion

rental for 24 hours!
If either matches your playstyle, you can get them in the Premium Shop!
But don't wait, the Rheinmetall Skorpion is only available for a limited time!