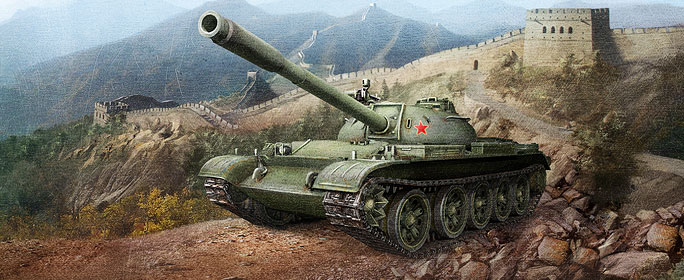 Interested in owning a Type 59? Well get tanky, because this month we have multiple ways to do it!
---
Beat the Devs
March 4 - 13
Wargaming staff will provide entirely respectable Base XP scores in their WZ-111. Your task is to outperform our best player here in the office while driving the so-called "Wheezy." Once you've done that, you'll be entered in a drawing for the chance to win one of three Type 59 tanks, along with other epic rewards.
Video Clip Contest
March 14 - 31
Do a barrel roll! (Actually maybe not the best idea.)

Use the new Physics system, create a cool video clip and wow us to for a chance to win a Type 59.

Keep an eye on the forum for more details on the Video Clip Contest!
Reddit Contest
March 21 - 31
A contest so secret they wouldn't give us any details -- keep an eye on reddit for a chance to win one of three Type 59 tanks.
---
---