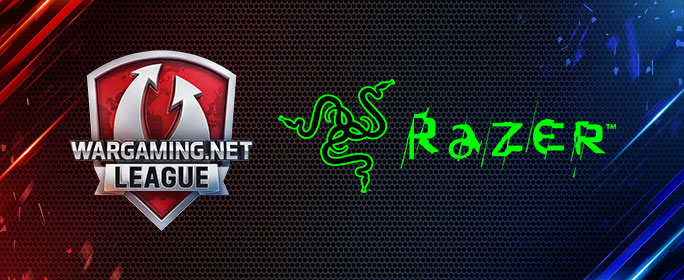 Things are heating up for the Wargaming.net Grand Finals in Warsaw, Poland on April 25-26. The anticipation is so palpable, you could cut the tension with a knife. Our partners over at Razer are just as excited as you and they're back with a promotional event to celebrate the start of this year's competition!
How to Take Part
For the chance to win World of Tanks Razer gear, all you need to do is go to the competition page below. Once you're there, select the logo of the team you think will emerge victorious. To complete your submission, sign in with your Razer ID and click the "Submit" button.
For official rules, information and to take part once the event goes live on April 24, click below:
Log-in to Razer Comms and Bag Yourself an In-Game Code!
Simply logging in to Razer Comms with your Razer ID during the event will also land you the chance to grab an in-game code and three (3) invite codes for your friends. Be aware - the number of available codes is limited, so keep an eye out for updates during the promotion.
If you don't have an account with Razer Comms, then you can easily sign-up on the Razer Comms landing page.
Are you ready for the show, commanders?