While the American Challenge rages on, what better way to show the world your American can-do spirit than with some sweet World of Tanks gear? We're ringing the Liberty Bell with 50% off select American-themed items!
Make Uncle Sam proud with T-shirts, scale models, pint glasses, and more. Spend more than €150 Euros (approximately $169 USD as of this writing) and we'll throw in free shipping!
Note: All prices are subject to international exchange rates. This offer is for NA residents only. Terms and conditions apply.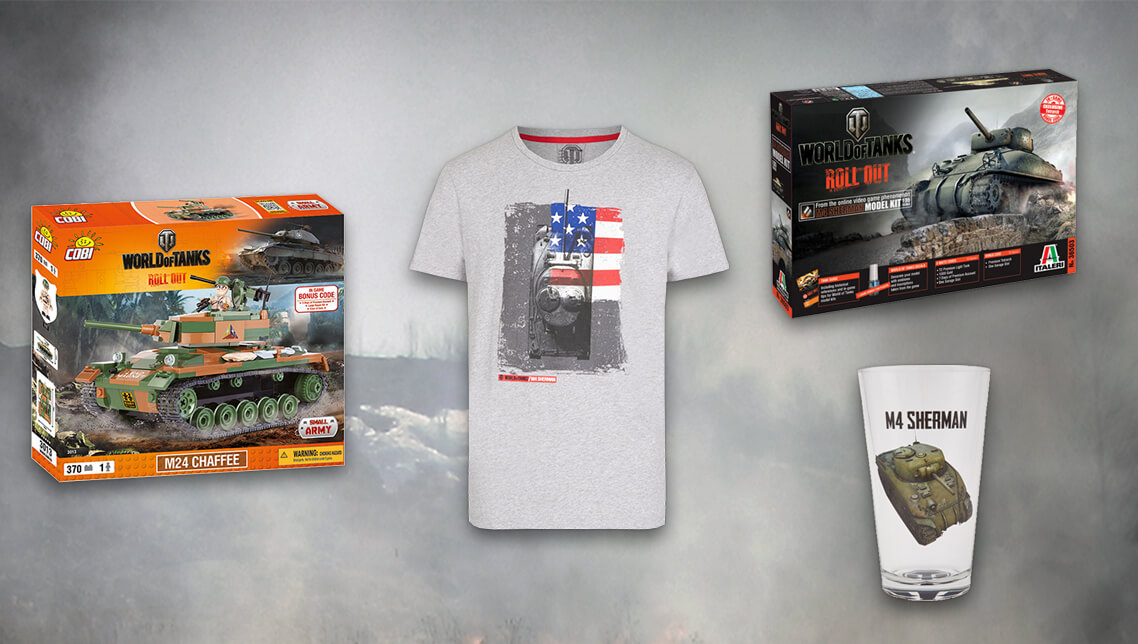 This offer ends 17 April at 21:59 UTC. Head over to the Wargaming Store and salute the Red, White & Blue!