Welcome to the month-long Tank Madness: Tier VI Round Robin — here's your chance to earn a x2 XP weekend and represent your favorite nation in the game!
You can redeem nation codes starting Monday, March 4 at 03:20 PT | 05:20 CT | 06:20 ET
Note: U.K. and U.S.A. "live times" begin at the same time redemption codes are accepted, so be ready if you select those nations!
Three Easy Steps:
Choose a nation and enter its redemption code using the "ENTER NATION REDEMPTION CODE" button. Once you select a nation, you are bound to that nation for the duration of the event!
Play during each of your nation's 10, 12-hour "live times" (see the "Missions and Schedules"

section)

and earn as many tokens as possible. Each successfully completed mission yields one (1) token and x2 Crew XP.
At the end of the event, the results will be calculated. The nation with the highest average of tokens per player wins "The Winning Nation Prize."
"Aha!" You say. "I could just select a nation, let others do the heavy lifting, collect no tokens, and still 'earn' the x2 XP reward." Well, no. In order to have a chance getting the Winning Nation Prize, you must also earn at least one (1) token. But doing the bare minimum would be lame, and it would actually work against your nation. As the final reward is based on the average number of tokens earned by the players on the team, it's up to every nation member to play as often as possible.
Remember:
You must redeem the nation code and use a Tier VI vehicle from that nation for the mission.
Nation Redemption Codes
Select your nation and enter the corresponding redemption code via the orange button.
NATION:

NATION CODE:

NATION:

NATION CODE:

China

CHINA2019TANKMADNESS

Poland

POLAND2019TANKMADNESS

Czechslovakia

CZECHSLOVAKIA2019TANKMADNESS

Sweden

SWEDEN2019TANKMADNESS

France

FRANCE2019TANKMADNESS

U.K.

UK2019TANKMADNESS

Germany

GERMANY2019TANKMADNESS

U.S.A.

USA2019TANKMADNESS

Italy

ITALY2019TANKMADNESS

U.S.S.R.

USSR

2019TANKMADNESS

Japan

JAPAN2019TANKMADNESS

ENTER NATION REDEMPTION CODE
Missions and Schedules
Once you've selected your nation, and used its redemption code, check its tab below for mission parameters and active times.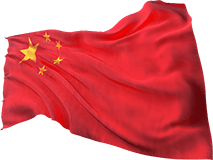 China Mission & Schedule
Expand
MISSION PARAMETERS:

FIGHT FOR CHINA




REWARDS:

CONDITIONS:

RESTRICTIONS:

Be one of the top five (5) XP earners on your team in a battle
MISSION DATES & TIMES:

FIGHT FOR CHINA

START DATE & TIME:

END DATE & TIME:

#1

Wednesday,

March 6

at 15:20 PT | 17:20 CT | 18:20 ET
Thursday,

March 7

at 03:20 PT | 05:20 CT | 06:20 ET

#2

Thursday,

March 7

at 03:20 PT | 05:20 CT | 06:20 ET
Thursday,

March 7

at 15:20 PT | 17:20 CT | 18:20 ET

#3

Monday,

March 11

at 04:20 PT | 06:20 CT | 07:20 ET
Monday,

March 11

at 16:20 PT | 18:20 CT | 19:20 ET

#4

Tuesday,

March 12

at 04:20 PT | 06:20 CT | 07:20 ET
Tuesday,

March 12

at 16:20 PT | 18:20 CT | 19:20 ET

#5

Friday,

March 15

at 04:20 PT | 06:20 CT | 07:20 ET
Friday,

March 15

at 16:20 PT | 18:20 CT | 19:20 ET

#6

Saturday,

March 16

at 16:20 PT | 18:20 CT | 19:20 ET
Sunday,

March 17

at 04:20 PT | 06:20 CT | 07:20 ET

#7

Monday,

March 18

at 16:20 PT | 18:20 CT | 19:20 ET
Tuesday,

March 19

at 04:20 PT | 06:20 CT | 07:20 ET

#8

Wednesday,

March 20

at 16:20 PT | 18:20 CT | 19:20 ET
Thursday,

March 21

at 04:20 PT | 06:20 CT | 07:20 ET

#9

Thursday,

March 21

at 16:20 PT | 18:20 CT | 19:20 ET
Friday,

March 22

at 04:20 PT | 06:20 CT | 07:20 ET

#10

Sunday,

March 24

at 04:20 PT | 06:20 CT | 07:20 ET
Sunday,

March 24

at 16:20 PT | 18:20 CT | 19:20 ET
Collapse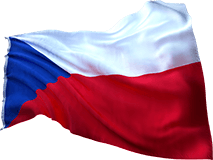 Czechslovakia Mission & Schedule
Expand
MISSION PARAMETERS:

Fight for Czechslovakia




REWARDS:

CONDITIONS:

RESTRICTIONS:

Be one of the top five (5) XP earners on your team in a battle

Must be in a Czech. vehicle Tier VI
Must have redeemed the Czechslovakia nation code
Random Battles only
Repeatable
MISSION DATES & TIMES:

Fight for Czechslovakia

START DATE & TIME:

END DATE & TIME:

#1

Thursday,

March 7

at 04:20 PT | 06:20 CT | 07:20 ET
Thursday,

March 7

at 15:20 PT | 17:20 CT | 18:20 ET

#2

Thursday,

March 7

at 15:20 PT | 17:20 CT | 18:20 ET
Friday,

March 8

at 03:20 PT | 05:20 CT | 06:20 ET

#3

Monday,

March 11

at 16:20 PT | 18:20 CT | 19:20 ET
Tuesday,

March 12

at 04:20 PT | 06:20 CT | 07:20 ET

#4

Tuesday,

March 12

at 16:20 PT | 18:20 CT | 19:20 ET
Wednesday,

March 13

at 04:20 PT | 06:20 CT | 07:20 ET

#5

Friday,

March 15

at 16:20 PT | 18:20 CT | 19:20 ET
Saturday,

March 16

at 04:20 PT | 06:20 CT | 07:20 ET

#6

Sunday,

March 17

at 04:20 PT | 06:20 CT | 07:20 ET
Sunday,

March 17

at 16:20 PT | 18:20 CT | 19:20 ET

#7

Tuesday,

March 19

at 04:20 PT | 06:20 CT | 07:20 ET
Tuesday,

March 19

at 16:20 PT | 18:20 CT | 19:20 ET

#8

Friday,

March 22

at 04:20 PT | 06:20 CT | 07:20 ET
Friday,

March 22

at 16:20 PT | 18:20 CT | 19:20 ET

#9

Sunday,

March 24

at 16:20 PT | 18:20 CT | 19:20 ET
Monday,

March 25

at 04:20 PT | 06:20 CT | 07:20 ET

#10

Tuesday,

March 26

at 16:20 PT | 18:20 CT | 19:20 ET
Wednesday,

March 27

at 04:20 PT | 06:20 CT | 07:20 ET
Collapse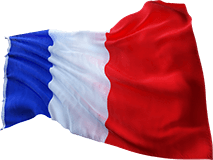 France Mission & Schedule
Expand
MISSION PARAMETERS:

FIGHT FOR FRANCE




REWARDS:

CONDITIONS:

RESTRICTIONS:

Be one of the top five (5) XP earners on your team in a battle
MISSION DATES & TIMES:

FIGHT FOR FRANCE

START DATE & TIME:

END DATE & TIME:

#1

Tuesday,

March 5

at 15:20 PT | 17:20 CT | 18:20 ET
Wednesday,

March 6

at 03:20 PT | 05:20 CT | 06:20 ET

#2

Wednesday,

March 6

at 03:20 PT | 05:20 CT | 06:20 ET
Wednesday,

March 6

at 15:20 PT | 17:20 CT | 18:20 ET

#3

Sunday,

March 10

at 04:20 PT | 06:20 CT | 07:20 ET
Sunday,

March 10

at 16:20 PT | 18:20 CT | 19:20 ET

#4

Monday,

March 11

at 04:20 PT | 06:20 CT | 07:20 ET
Monday,

March 11

at 16:20 PT | 18:20 CT | 19:20 ET

#5

Thursday,

March 14

at 04:20 PT | 06:20 CT | 07:20 ET
Thursday,

March 14

at 16:20 PT | 18:20 CT | 19:20 ET

#6

Friday,

March 15

at 16:20 PT | 18:20 CT | 19:20 ET
Saturday,

March 16

at 04:20 PT | 06:20 CT | 07:20 ET

#7

Sunday,

March 17

at 16:20 PT | 18:20 CT | 19:20 ET
Monday,

March 18

at 04:20 PT | 06:20 CT | 07:20 ET

#8

Tuesday,

March 19

at 16:20 PT | 18:20 CT | 19:20 ET
Wednesday,

March 20

at 04:20 PT | 06:20 CT | 07:20 ET

#9

Saturday,

March 23

at 04:20 PT | 06:20 CT | 07:20 ET
Saturday,

March 23

at 16:20 PT | 18:20 CT | 19:20 ET

#10

Tuesday,

March 26

at 04:20 PT | 06:20 CT | 07:20 ET
Tuesday,

March 26

at 16:20 PT | 18:20 PT | 19:20 ET
Collapse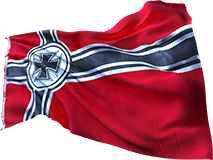 Germany Mission & Schedule
Expand
MISSION PARAMETERS:

fight for Germany




REWARDS:

CONDITIONS:

RESTRICTIONS:

Be one of the top five (5) XP earners on your team in a battle
MISSION DATES & TIMES:

FIGHT FOR GERMANY

START DATE & TIME:

END DATE & TIME:

#1

Tuesday,

March 5

at 03:20 PT | 05:20 CT | 06:20 ET
Tuesday,

March 5

at 15:20 PT | 17:20 CT | 18:20 ET

#2

Tuesday,

March 5

at 15:20 PT | 17:20 CT | 18:20 ET
Wednesday,

March 6

at 03:20 PT | 05:20 CT | 06:20 ET

#3

Saturday,

March 9

at 15:20 PT | 17:20 CT | 18:20 ET
Sunday,

March 10

at 04:20 PT | 06:20 CT | 07:20 ET

#4

Sunday,

March 10

at 16:20 PT | 18:20 CT | 19:20 ET
Monday,

March 11

at 04:20 PT | 06:20 CT | 07:20 ET

#5

Wednesday,

March 13

at 16:20 PT | 18:20 CT | 19:20 ET
Thursday,

March 14

at 04:20 PT | 06:20 CT | 07:20 ET

#6

Friday,

March 15

at 04:20 PT | 06:20 CT | 07:20 ET
Friday,

March 15

at 16:20 PT | 18:20 CT | 19:20 ET

#7

Tuesday,

March 19

at 04:20 PT | 06:20 CT | 07:20 ET
Tuesday,

March 19

at 16:20 PT | 18:20 CT | 19:20 ET

#8

Friday,

March 22

at 16:20 PT | 18:20 CT | 19:20 ET
Saturday,

March 23

at 04:20 PT | 06:20 CT | 07:20 ET

#9

Monday,

March 25

at 16:20 PT | 18:20 CT | 19:20 ET
Tuesday,

March 26

at 04:20 PT | 06:20 CT | 07:20 ET

#10

Thursday,

March 28

at 04:20 PT | 06:20 CT | 07:20 ET
Thursday,

March 28

at 16:20 PT | 18:20 CT | 19:20 ET
Collapse
Italy Mission & Schedule
Expand
MISSION PARAMETERS:

FIGHT FOR italy




REWARDS:

CONDITIONS:

RESTRICTIONS:

Be one of the top five (5) XP earners on your team in a battle
MISSION DATES & TIMES:

FIGHT FOR ITALY

START DATE & TIME:

END DATE & TIME:

#1

Friday,

March 8

at 03:20 PT | 05:20 CT | 06:20 ET
Friday,

March 8

at 15:20 PT | 17:20 CT | 18:20 ET

#2

Friday,

March 8

at 15:20 PT | 17:20 CT | 18:20 ET
Saturday,

March 9

at 03:20 PT | 05:20 CT | 06:20 ET

#3

Tuesday,

March 12

at 16:20 PT | 18:20 CT | 19:20 ET
Wednesday,

March 13

at 04:20 PT | 06:20 CT | 07:20 ET

#4

Saturday,

March 16

at 16:20 PT | 18:20 CT | 19:20 ET
Sunday,

March 17

at 04:20 PT | 06:20 CT | 07:20 ET

#5

Wednesday,

March 20

at 04:20 PT | 06:20 CT | 07:20 ET
Wednesday,

March 20

at 16:20 PT | 18:20 CT | 19:20 ET

#6

Saturday,

March 23

at 04:20 PT | 06:20 CT | 07:20 ET
Saturday,

March 23

at 16:20 PT | 18:20 CT | 19:20 ET

#7

Monday,

March 25

at 16:20 PT | 18:20 CT | 19:20 ET
Tuesday,

March 26

at 04:20 PT | 06:20 CT | 07:20 ET

#8

Wednesday,

March 27

at 16:20 PT | 18:20 CT | 19:20 ET
Thursday,

March 28

at 04:20 PT | 06:20 CT | 07:20 ET

#9

Friday,

March 29

at 04:20 PT | 06:20 CT | 07:20 ET
Friday,

March 29

at 16:20 PT | 18:20 CT | 19:20 ET

#10

Saturday,

March 30

at 04:20 PT | 06:20 CT | 07:20 ET
Saturday,

March 30

at 16:20 PT | 18:20 CT | 19:20 ET
Collapse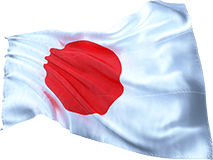 Japan Mission & Schedule
Expand
MISSION PARAMETERS:

FIGHT FOR JaPan




REWARDS:

CONDITIONS:

RESTRICTIONS:

Be one of the top five (5) XP earners on your team in a battle
MISSION DATES & TIMES:

FIGHT FOR JAPAN

START DATE & TIME:

END DATE & TIME:

#1

Wednesday,

March 6

at 03:20 PT | 05:20 CT | 06:20 ET
Wednesday,

March 6

at 15:20 PT | 17:20 CT | 18:20 ET

#2

Wednesday,

March 6

at 15:20 PT | 17:20 CT | 18:20 ET
Thursday,

March 7

at 03:20 PT | 05:20 CT | 06:20 ET

#3

Sunday,

March 10

at 16:20 PT | 18:20 CT | 19:20 ET
Monday,

March 11

at 04:20 PT | 06:20 CT | 07:20 ET

#4

Monday,

March 11

at 16:20 PT | 18:20 CT | 19:20 ET
Tuesday,

March 12

at 04:20 PT | 06:20 CT | 07:20 ET

#5

Thursday,

March 14

at 16:20 PT | 18:20 CT | 19:20 ET
Friday,

March 1

5 at 04:20 PT | 06:20 CT | 07:20 ET

#6

Saturday,

March 16

at 04:20 PT | 06:20 CT | 07:20 ET
Saturday,

March 16

at 16:20 PT | 18:20 CT | 19:20 ET

#7

Monday,

March 18

at 04:20 PT | 06:20 CT | 07:20 ET
Monday,

March 18

at 16:20 PT | 18:20 CT | 19:20 ET

#8

Wednesday,

March 20

at 04:20 PT | 06:20 CT | 07:20 ET
Wednesday,

March 20

at 16:20 PT | 18:20 CT | 19:20 ET

#9

Thursday,

March 21

at 04:20 PT | 06:20 CT | 07:20 ET
Thursday,

March 21

at 16:20 PT | 18:20 CT | 19:20 ET

#10

Saturday,

March 23

at 16:20 PT | 18:20 CT | 19:20 ET
Sunday,

March 24

at 04:20 PT | 06:20 CT | 07:20 ET
Collapse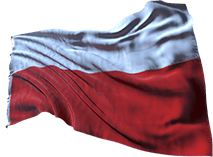 Poland Mission & Schedule
Expand
MISSION PARAMETERS:

FIGHT FOR POLAND




REWARDS:

CONDITIONS:

RESTRICTIONS:

Be one of the top five (5) XP earners on your team in a battle
MISSION DATES & TIMES:

FIGHT FOR POLAND

START DATE & TIME:

END DATE & TIME:

#1

Thursday,

March 7

at 15:20 PT | 17:20 CT | 18:20 ET
Friday,

March 8

at 03:20 PT | 05:20 CT | 06:20 ET

#2

Friday,

March 8

at 03:20 PT | 05:20 CT | 06:20 ET
Friday,

March 8

at 15:20 PT | 17:20 CT | 18:20 ET

#3

Tuesday,

March 12

at 04:20 PT | 06:20 CT | 07:20 ET
Tuesday,

March 12

at 16:20 PT | 18:20 CT | 19:20 ET

#4

Wednesday,

March 13

at 04:20 PT | 06:20 CT | 07:20 ET
Wednesday,

March 13

at 16:20 PT | 18:20 CT | 19:20 ET

#5

Saturday,

March 16

at 04:20 PT | 06:20 CT | 07:20 ET
Saturday,

March 16

at 16:20 PT | 18:20 CT | 19:20 ET

#6

Tuesday,

March 19

at 16:20 PT | 18:20 CT | 19:20 ET
Wednesday,

March 20

at 04:20 PT | 06:20 CT | 07:20 ET

#7

Friday,

March 22

at 16:20 PT | 18:20 CT | 19:20 ET
Saturday,

March 23

at 04:20 PT | 06:20 CT | 07:20 ET

#8

Monday,

March 25

at 04:20 PT | 06:20 CT | 07:20 ET
Monday,

March 25

at 16:20 PT | 18:20 CT | 19:20 ET

#9

Wednesday,

March 27

at 04:20 PT | 06:20 CT | 07:20 ET
Wednesday,

March 27

at 16:20 PT | 18:20 CT | 19:20 ET

#10

Thursday,

March 28

at 16:20 PT | 18:20 PT | 19:20 ET
Friday,

March 29

at 04:20 PT | 06:20 CT | 07:20 ET
Collapse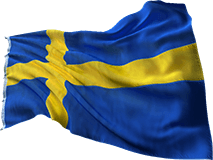 Sweden Mission & Schedule
Expand
MISSION PARAMETERS:

FIGHT FOR SWEDEN




REWARDS:

CONDITIONS:

RESTRICTIONS:

Be one of the top five (5) XP earners on your team in a battle
MISSION DATES & TIMES:

FIGHT FOR SWEDEN

START DATE & TIME:

END DATE & TIME:

#1

Friday,

March 8

at 15:20 PT | 17:20 CT | 18:20 ET
Saturday,

March 9

at 03:20 PT | 05:20 CT | 06:20 ET

#2

Wednesday,

March 13

at 04:20 PT | 06:20 CT | 07:20 ET
Wednesday,

March 13

at 16:20 PT | 18:20 CT | 19:20 ET

#3

Sunday,

March 17

at 04:20 PT | 06:20 CT | 07:20 ET
Sunday,

March 17

at 16:20 PT | 18:20 CT | 19:20 ET

#4

Wednesday,

March 20

at 16:20 PT | 18:20 CT | 19:20 ET
Thursday,

March 21

at 04:20 PT | 06:20 CT | 07:20 ET

#5

Saturday,

March 23

at 16:20 PT | 18:20 CT | 19:20 ET
Sunday,

March 24

at 04:20 PT | 06:20 CT | 07:20 ET

#6

Tuesday,

March 26

at 04:20 PT | 06:20 CT | 07:20 ET
Tuesday,

March 26

at 16:20 PT | 18:20 CT | 19:20 ET

#7

Thursday,

March 28

at 04:20 PT | 06:20 CT | 07:20 ET
Thursday,

March 28

at 16:20 PT | 18:20 CT | 19:20 ET

#8

Friday,

March 29

at 16:20 PT | 18:20 CT | 19:20 ET
Saturday,

March 30

at 04:20 PT | 06:20 CT | 07:20 ET

#9

Saturday,

March 30

at 16:20 PT | 18:20 CT | 19:20 ET
Sunday,

March 31

at 04:20 PT | 06:20 CT | 07:20 ET

#10

Sunday,

March 31

at 04:20 PT | 06:20 CT | 07:20 ET
Sunday,

March 31

at 16:20 PT | 18:20 CT | 19:20 ET
Collapse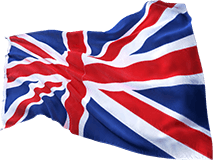 U.K. Mission & Schedule
Expand
MISSION PARAMETERS:

FIGHT FOR THE U.K.




REWARDS:

CONDITIONS:

RESTRICTIONS:

Be one of the top five (5) XP earners on your team in a battle

Must be in a U.K. vehicle Tier VI
Must have redeemed the U.K. nation code
Random Battles only
Repeatable
MISSION DATES & TIMES:

FIGHT FOR THE U.K.

START DATE & TIME:

END DATE & TIME:

#1

Monday,

March 4

at 03:20 PT | 05:20 CT | 06:20 ET
Monday,

March 4

at 15:20 PT | 17:20 CT | 18:20 ET

#2

Monday,

March 4

at 15:20 PT | 17:20 CT | 18:20 ET
Tuesday,

March 5

at 03:20 PT | 05:20 CT | 06:20 ET

#3

Saturday,

March 9

at 15:20 PT | 17:20 CT | 18:20 ET
Sunday,

March 10

at 04:20 PT | 06:20 CT | 07:20 ET

#4

Thursday,

March 14

at 04:20 PT | 06:20 CT | 07:20 ET
Thursday,

March 14

at 16:20 PT | 18:20 CT | 19:20 ET

#5

Monday,

March 18

at 04:20 PT | 06:20 CT | 07:20 ET
Monday,

March 18

at 16:20 PT | 18:20 CT | 19:20 ET

#6

Thursday,

March 21

at 16:20 PT | 18:20 CT | 19:20 ET
Friday,

March 22

at 04:20 PT | 06:20 CT | 07:20 ET

#7

Sunday,

March 24

at 16:20 PT | 18:20 CT | 19:20 ET
Monday,

March 25

at 04:20 PT | 06:20 CT | 07:20 ET

#8

Wednesday,

March 27

at 04:20 PT | 06:20 CT | 07:20 ET
Wednesday,

March 27

at 16:20 PT | 18:20 CT | 19:20 ET

#9

Friday,

March 29

at 04:20 PT | 06:20 CT | 07:20 ET
Friday,

March 29

at 16:20 PT | 18:20 CT | 19:20 ET

#10

Saturday,

March 30

at 16:20 PT | 18:20 CT | 19:20 ET
Sunday,

March 31

at 04:20 PT | 06:20 CT | 07:20 ET
Collapse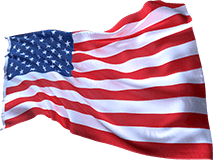 U.S.A. Mission & Schedule
Expand
MISSION PARAMETERS:

FIGHT FOR THE U.S.A.




REWARDS:

CONDITIONS:

RESTRICTIONS:

Be one of the top five (5) XP earners on your team in a battle
MISSION DATES & TIMES:

FIGHT FOR THE U.S.A.

START DATE & TIME:

END DATE & TIME:

#1

Monday,

March 4

at 03:20 PT | 05:20 CT | 06:20 ET
Monday,

March 4

at 15:20 PT | 17:20 CT | 18:20 ET

#2

Saturday,

March 9

at 03:20 PT | 05:20 CT | 06:20 ET
Saturday,

March 9

at 15:20 PT | 17:20 CT | 18:20 ET

#3

Wednesday,

March 13

at 16:20 PT | 18:20 CT | 19:20 ET
Thursday,

March 14

at 04:20 PT | 06:20 CT | 07:20 ET

#4

Sunday,

March 17

at 16:20 PT | 18:20 CT | 19:20 ET
Monday,

March 18

at 04:20 PT | 06:20 CT | 07:20 ET

#5

Thursday,

March 21

at 04:20 PT | 06:20 CT | 07:20 ET
Thursday,

March 21

at 16:20 PT | 18:20 CT | 19:20 ET

#6

Sunday,

March 24

at 04:20 PT | 06:20 CT | 07:20 ET
Sunday,

March 24

at 16:20 PT | 18:20 CT | 19:20 ET

#7

Tuesday,

March 26

at 16:20 PT | 18:20 CT | 19:20 ET
Wednesday,

March 27

at 04:20 PT | 06:20 CT | 07:20 ET

#8

Thursday,

March 28

at 16:20 PT | 18:20 CT | 19:20 ET
Friday,

March 29

at 04:20 PT | 06:20 CT | 07:20 ET

#9

Saturday,

March 30

at 04:20 PT | 06:20 CT | 07:20 ET
Saturday,

March 30

at 16:20 PT | 18:20 CT | 19:20 ET

#10

Sunday,

March 31

at 04:20 PT | 06:20 CT | 07:20 ET
Sunday,

March 31

at 16:20 PT | 18:20 CT | 19:20 ET
Collapse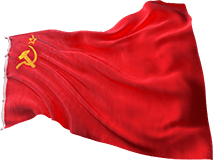 U.S.S.R. Mission & Schedule
Expand
MISSION PARAMETERS:

FIGHT FOR THE U.S.S.R.




REWARDS:

CONDITIONS:

RESTRICTIONS:

Be one of the top five (5) XP earners on your team in a battle

Must be in a Soviet vehicle Tier VI
Must have redeemed the U.S.S.R. nation code
Random Battles only
Repeatable
MISSION DATES & TIMES:

FIGHT FOR THE U.S.S.R.

START DATE & TIME:

END DATE & TIME:

#1

Monday,

March 4

at 15:20 PT | 17:20 CT | 18:20 ET
Tuesday,

March 5

at 03:20 PT | 05:20 CT | 06:20 ET

#2

Tuesday,

March 5

at 03:20 PT | 05:20 CT | 06:20 ET
Tuesday,

March 5

at 15:20 PT | 17:20 CT | 18:20 ET

#3

Saturday,

March 9

at 03:20 PT | 05:20 CT | 06:20 ET
Saturday,

March 9

at 15:20 PT | 17:20 CT | 18:20 ET

#4

Sunday,

March 10

at 04:20 PT | 06:20 CT | 07:20 ET
Sunday,

March 10

at 16:20 PT | 18:20 CT | 19:20 ET

#5

Thursday,

March 14

at 16:20 PT | 18:20 CT | 19:20 ET
Friday,

March 15

at 04:20 PT | 06:20 CT | 07:20 ET

#6

Monday,

March 18

at 16:20 PT | 18:20 CT | 19:20 ET
Tuesday,

March 19

at 04:20 PT | 06:20 CT | 07:20 ET

#7

Friday,

March 22

at 04:20 PT | 06:20 CT | 07:20 ET
Friday,

March 22

at 16:20 PT | 18:20 CT | 19:20 ET

#8

Monday,

March 25

at 04:20 PT | 06:20 CT | 07:20 ET
Monday,

March 25

at 16:20 PT | 18:20 CT | 19:20 ET

#9

Wednesday,

March 27

at 16:20 PT | 18:20 CT | 19:20 ET
Thursday,

March 28

at 04:20 PT | 06:20 CT | 07:20 ET

#10

Friday,

March 29

at 16:20 PT | 18:20 CT | 19:20 ET
Saturday,

March 30

at 04:20 PT | 06:20 CT | 07:20 ET
Collapse
The Winning Nation Prize
Expand
MISSION PARAMETERS:

CONGRATULATIONS!




REWARDS:

CONDITIONS:

RESTRICTIONS:

Be one of the top 10 XP earners on your team in a battle

Must be in a Tier VI vehicle from the winning nation
Must have played for the winning nation via redemption code
Random Battles only
Repeatable
MISSION DATES & TIMES:

START DATE & TIME:

END DATE & TIME:

Friday, April 5
04:20 PT | 06:20 CT | 07:20 ET
Monday, April 8
04:20 PT | 06:20 CT | 07:20 ET
Collapse