December 2020
Mon
Tue
Wed
Thu
Fri
Sat
Sun
1
2
3
4
5
6
7
8
9
10
11
12
13
14
15
16
17
18
19
20
21
22
23
24
25
26
27
28
29
30
31
1
It's time for festive treats, Commanders!
To jumpstart your holiday cheer, we're launching the traditional great winter sale in World of Tanks. The Advent Calendar festivities kick off on December 1 and last until January 1, treating you to more than a month of exclusive 24-hour-only offers. As always, there'll be a sweet new deal in both your Garage and Premium Shop almost every day. Don't pass up a chance to add formidable vehicles to your collection of steel predators!
Advent Calendar:

Winter 2020

BEGINS:

ENDS:

Tuesday, Dec. 1 at 03:20 PT | 05:20 CT | 06:20 ET

Friday, Jan. 1, 2021 at 03:20 PT | 05:20 CT | 06:20 ET
Subtitles in our supported languages are also available by clicking on the icon in the bottom-right corner.
Complete Battle Missions and Reap the Rewards!
The World of Tanks Advent Calendar will open its first door on December 1 and will offer you a special combat mission rewarding you with a set of Personal Reserves. It will help you get into the festive spirit and amplify your efforts on the battlefield.
In addition, a fresh mission with new conditions will be waiting for you every day throughout the Advent Calendar. Complete it and receive in-game goodies to be more competitive in battles! All missions become available on the sales screen, so click the "Mission of the Day" button to start them.
Spice Up Your December with Hot Offers!
Starting from December 2, you'll have access to one fresh deal available in both the game client and Premium Shop. The calendar will be updated daily, and each new offer will feature a surprise Premium vehicle. In addition to a Premium vehicle with a Garage slot, it will include x5 XP missions for 25 victories and 100% crews as free bonuses. Nobody knows what comes when, but all deals are exclusive 24-hour-only offers. Don't miss out—be sure to check the Advent Calendar every day to score great bargains!
Each offer will be available for both
Gold
and real money. The last offer, which unlocks on
December 25, at 03:20 PT | 05:20 CT | 06:20 ET
, is
only be available for real money
in the Premium Shop until
January 1, 2021, at 03:20 PT | 05:20 CT | 06:20 ET
.
How to Access the Advent Calendar
There are three ways to see the daily deal:
Launch World of Tanks and log in to your account—the Advent Calendar will open automatically. This way is available once a day when you first enter the game.
2. Open it via the in-game Store by clicking on the interactive banner in the Specials tab.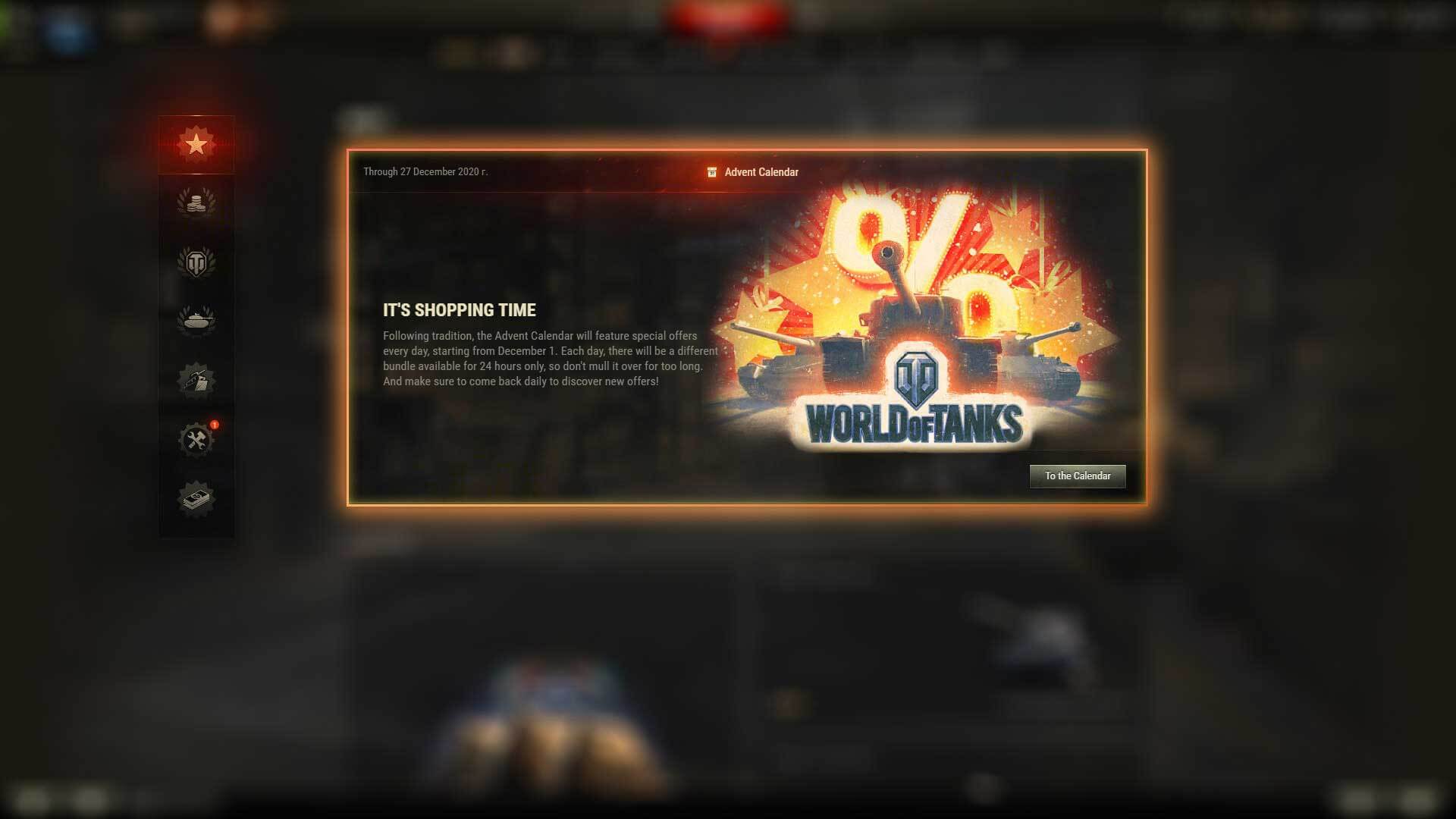 3. Click on the special 3D object in your Garage.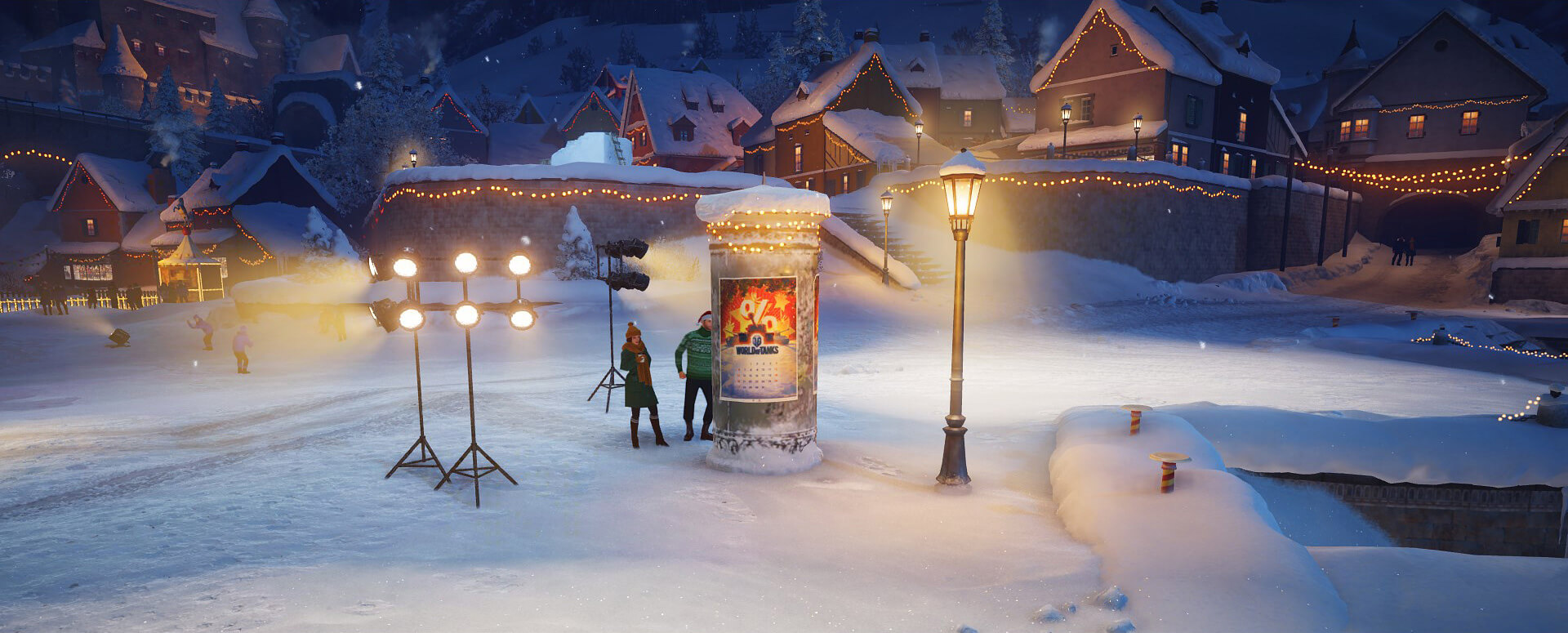 We'll also be adding fresh offers to this article daily so that you won't miss a single deal, even if you don't log into the game client or visit the Premium Shop.
Compensation
Expand
If you buy a vehicle you already own from the game client, you will receive compensation for the tank cost in Gold, plus a Garage slot and ×5 XP missions for 25 victories as free extras.
Collapse
Grab the chance to park cool vehicles in your Garage, Commanders!