Wargaming offers you the option to change your nickname in all games. For the cost of 2,500, you can now change your moniker to something more befitting you or your achievements in World of Tanks.
Please follow the step-by-step guide below to change your nickname.
For guidelines on names, please refer to point number 3 of the World of Tanks Game Rules (Forum).
---
STEP 1: On the portal web site, log into your World of Tanks account and go to "Account Management" in the dropdown list under your nickname.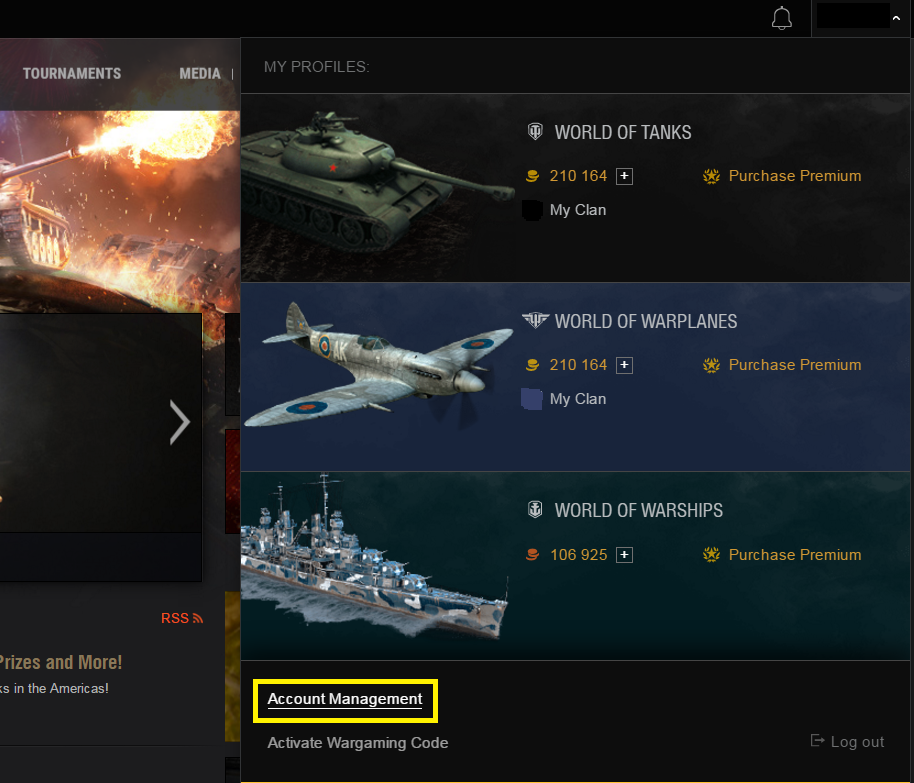 STEP 2: Click on the "Change Name" button, key in your desired nickname on the subsequent pop-up window, then click on the "Continue" button to proceed.
STEP 3: Enter your desired nickname and click "Continue." Once you have submitted your request, you will receive a notification to inform you that your application is being processed.
Upon successful nickname change, you will receive an email that your nickname has been changed and reflected on all Wargaming.net websites as well as in the game client.
Free Nickname Changes
You may be eligible for a free nickname change if your nickname matches the following criteria:
Prohibited nicknames
Unattractive and/or unreadable nicknames
Misprinted nicknames (newly registered accounts only)
Removal of clan tags
Contains personal information, such as real name or parts of an email address
The above criteria is determined solely by our Customer Support Service.
If you are eligible for a free nickname change, please do not hesitate to contact Support through a ticket, and provide us with the new nickname that you would like to use.
Please make sure to pick a name that you will be comfortable with, as we will not change it for free again.