A Wargaming Premium Account allows you to progress faster in the game, providing 50% more Credits and Experience per battle. And you get a unique Garage!
Premium time comes in specified durations. You can purchase as little as 24 hours of Premium account, or up to 360 days!
You can either buy Premium account time in game using Goldor directly from the Premium Shop.
Buying Premium Time with Gold in the Game Client
Step 1: Log into World of Tanks. Once in your Garage, click on your account type. The "Purchase Premium" option appears.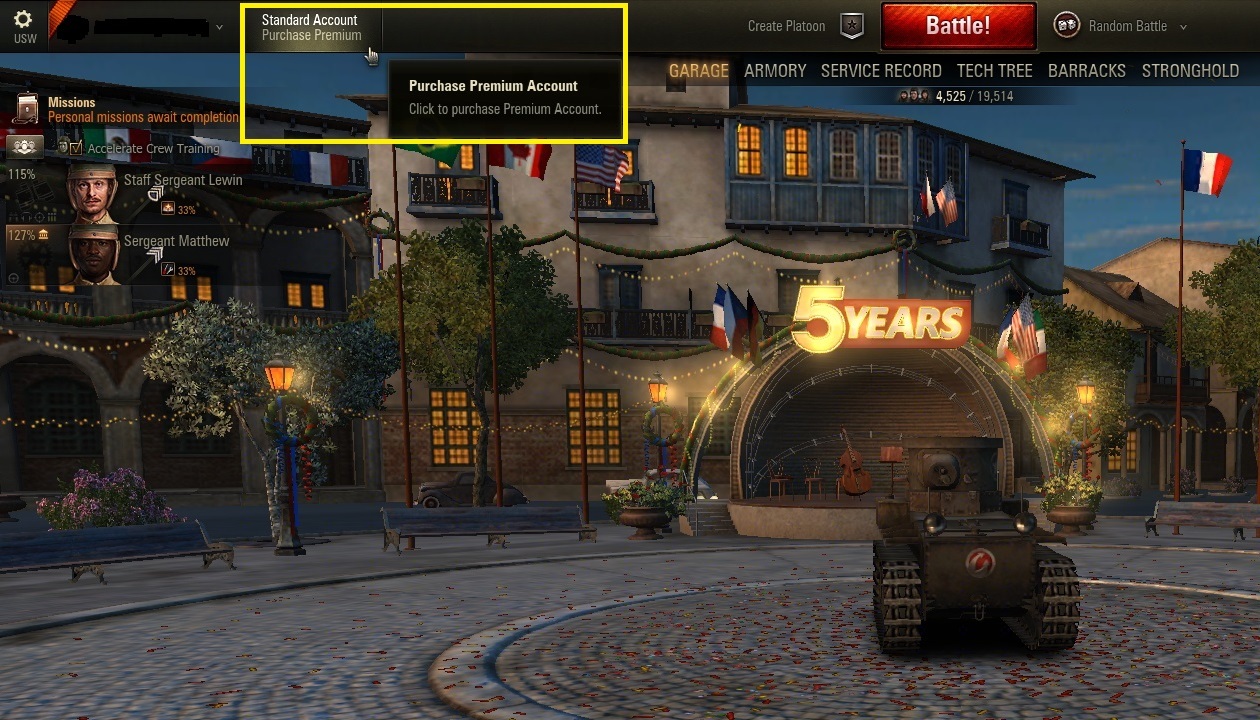 Step 2: Choose the duration of Premium account time and click "Purchase." A window will open asking you to confirm your purchase.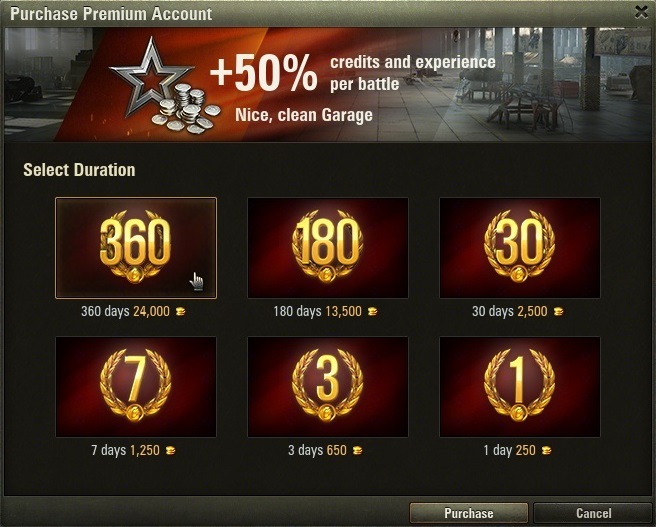 ---
Buying Premium Time in the Premium Shop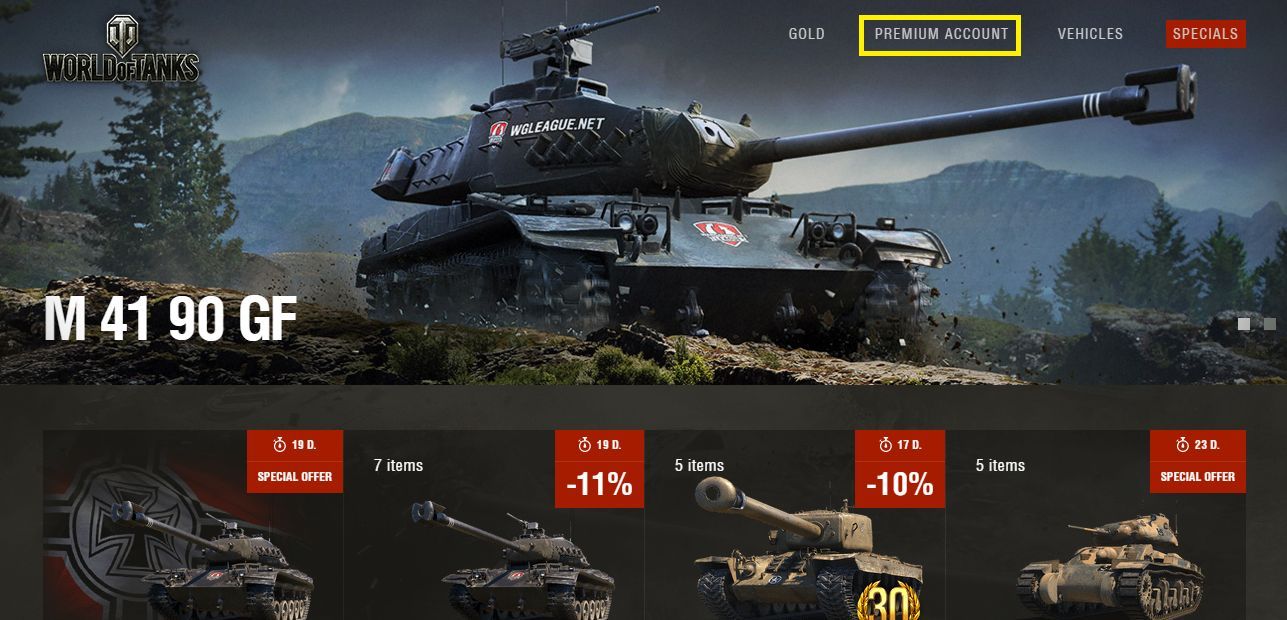 Step 2: Choose a duration of Premium time and click "Purchase," then choose your payment method.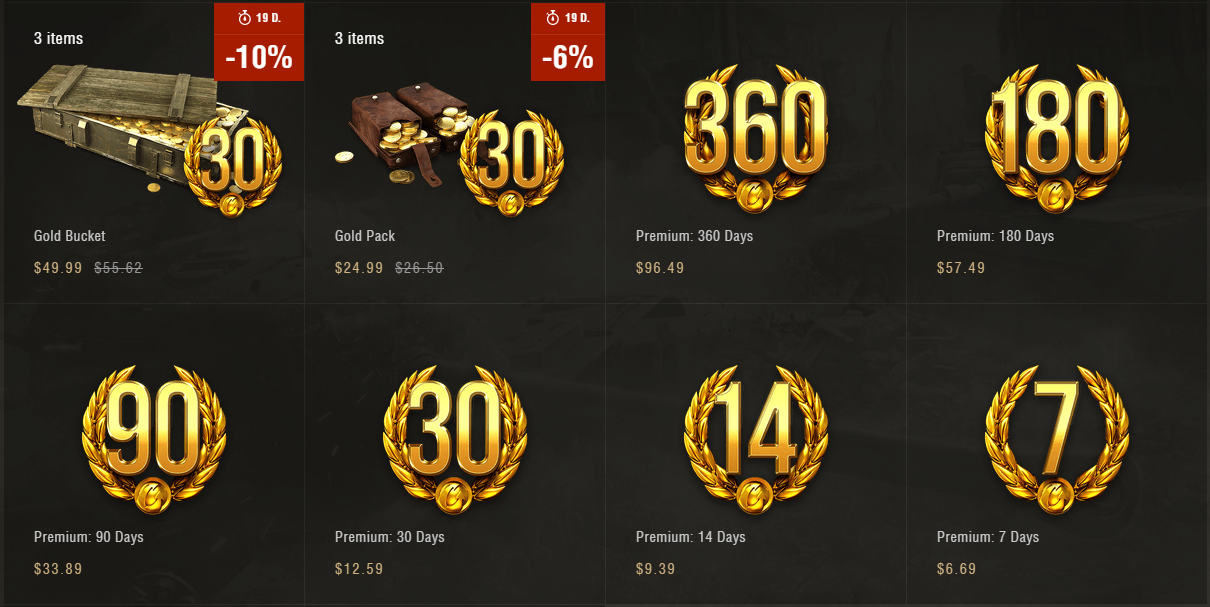 Step 3: Follow the prompts according to the payment method.
---
That's it! Now all you've gotta do is head to battle and enjoy your extra winnings!